Golden halo background of the fine art PPT template details:
File Size: 325.90KB
Download times: 831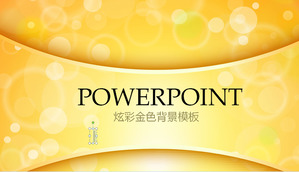 This is the windbreaker gold as the background color to the ring glow for the design of the background elements of the art PowerPoint template.
This template is beautifully designed and has a high versatility. Suitable for the production of various types of graphic design PPT courseware. UI production teaching slides and so on.