Walker intelligent wristbands product promotion PPT
File Size: 4.55MB
Download times: 1142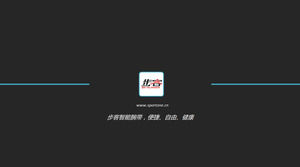 The development of the Internet, making our life has undergone great changes. But also gave birth to a lot of related industries, in terms of payment, no cash payment wave, raising their hands to pay the most convenient way to pay.
The PPT is a pendant ring to promote the product PPT. Black background is not too much embellishment. The content is simple but very image of the viewer to show the advantages and content of this product;
If you are also making products to promote slides, you may wish to download PPT watch.